The Kinetic Difference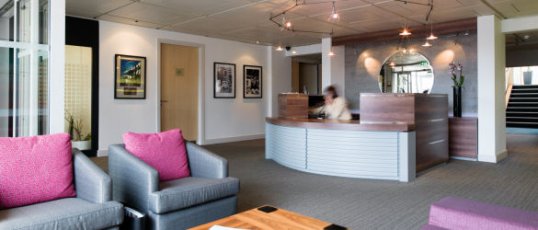 With so many serviced offices to choose from, here are a few reasons why our clients choose to work with us:
Customer-focused. We live and die by the quality of our service – if you aren't happy nor are we.
Transparent. Open and honest about what we offer and our service delivery, you can be confident that we will honour our promises.
Trustworthy. As the public face of your business, you can be assured of our absolute discretion; our commitment to our working relationship and our focus on your success.
Proven. Tried and tested over many years to deliver maximum benefit to our customers. That's why so many of our clients have been with us for so many years.
Responsive. Our experienced in-house specialists provide high levels of services to all of our clients. Our capacity for immediate decision making ensures that when changes are required or issues need to be addressed, answers are forthcoming quickly and action can be taken swiftly without the need to refer back to a head office.
Flexible. As your business develops, grows and changes, our office space and services enable this to be done seamlessly and with the minimum of disruption - We move the wall!
Fast. In difficult times, when the unexpected occurs, it's comforting to know that your business could be up and running again on a different site within a matter of hours.