Our Technology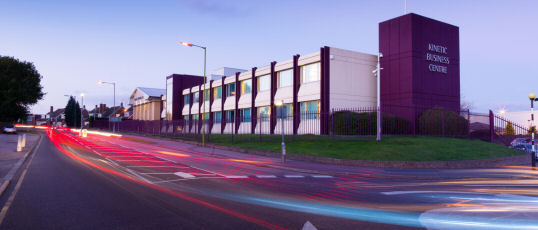 Any business environment today is only as good as its technological capabilities. At Kinetic Business Centre, we offer a uniquely resilient broadband service and are one of the few serviced offices in the country to have full ownership of our own RIPE addresses and have Local Internet Registry Status.
All Kinetic Business Centre staff are industry trained to configure your systems at the touch of a button. A 100 Mb lease line plus backup lines for resilience allows us to have nat traffic roaming over both circuits at any one time, ensuring any downtime is kept to a minimum.
Each workstation is equipped with a broadband connection and office network as standard. We also provide IP phones that can be configured to a corresponding home phone. This enables you to work from your home or the office with no disruption. Our call recording service enables you to keep calls on record for reference or training purposes.

Public IP and VPN addresses can be configured for any devices, home worker PCs or links to a head office located elsewhere. Uncontended Bandwidth Service Plans, IPs and VPNs are available on request.
Rack space is available for rental in our small secure server room. This is maintained at low temperatures making it ideal for noisy servers. Power consumption is charged separately.
All IPs and VPNs are configured in house
Wifi in café, public areas and meeting rooms
External access to voicemails
Video conferencing provided in Conference Room
TV feeds in offices can be provided
CLI displayed on outgoing numbers if requested