Building a strong business community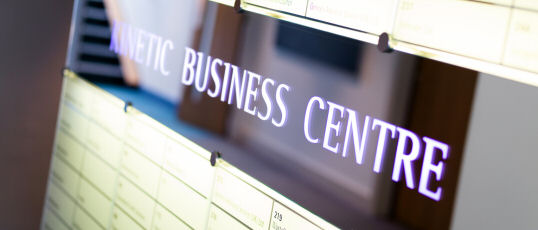 Whether you're working on your own, with a small team, or in a small- to medium-sized business, keeping up with new trends, making contact with other businesses or simply having a sounding board can be challenging.
Great networking opportunities
At Kinetic Business Centre, we are in a unique position to create networking opportunities. Monthly networking breakfasts and our on-site café provide the opportunity to network and get to know the other businesses within the building. Our opt in-opt out business telephone directory allows you to decide when and how you share your company information. Our extra-curricular activities, such as our running club and Pilates classes, provide informal opportunities to get to know your neighbours.
Putting you in touch
In addition, by staying in touch with each of our businesses, really getting to know what you offer and what you are looking for, we are often in a position to effect specific introductions between individual businesses. Over the years, we have had the pleasure of seeing many of these collaborations grow into strong new business partnerships.